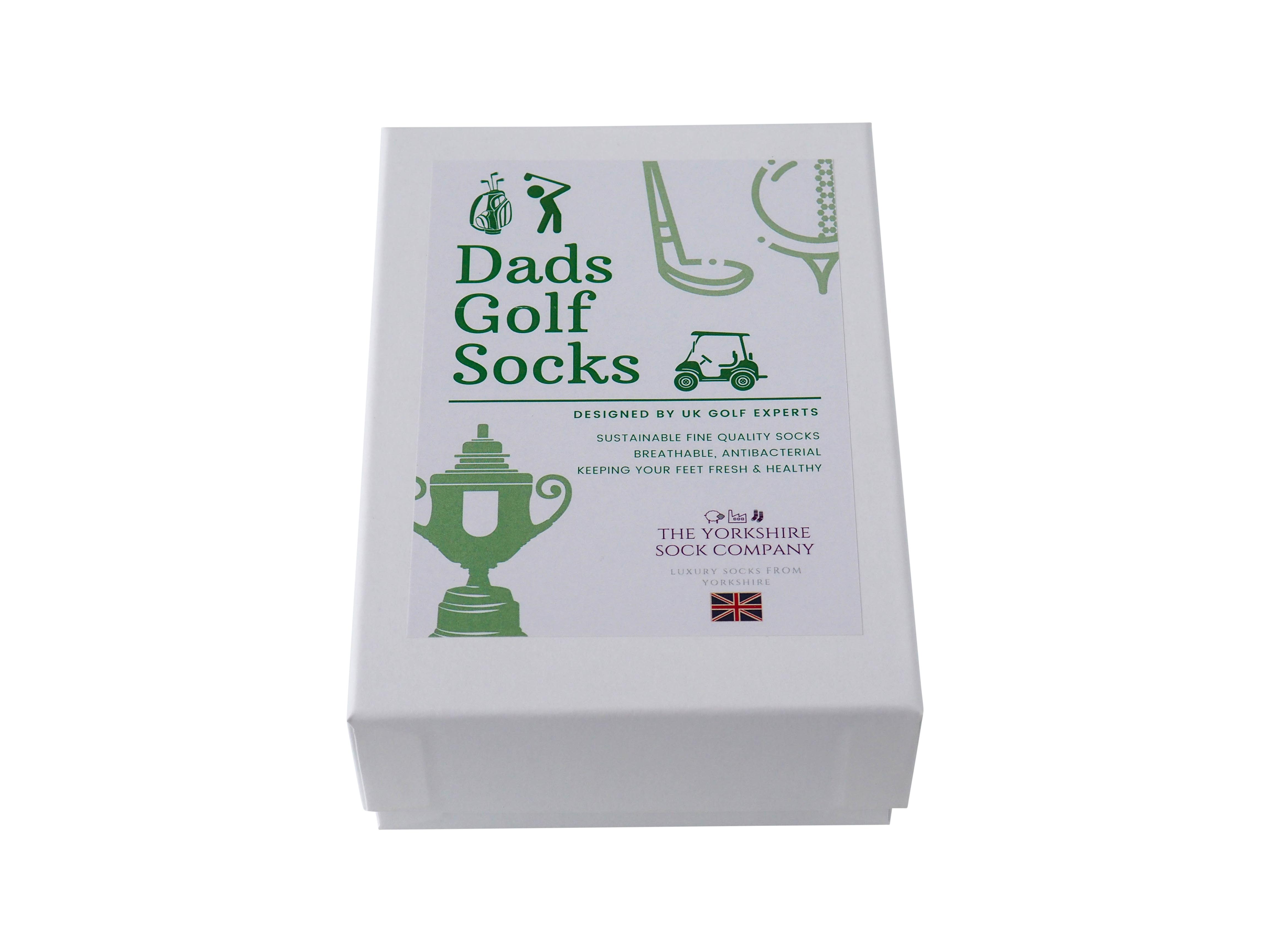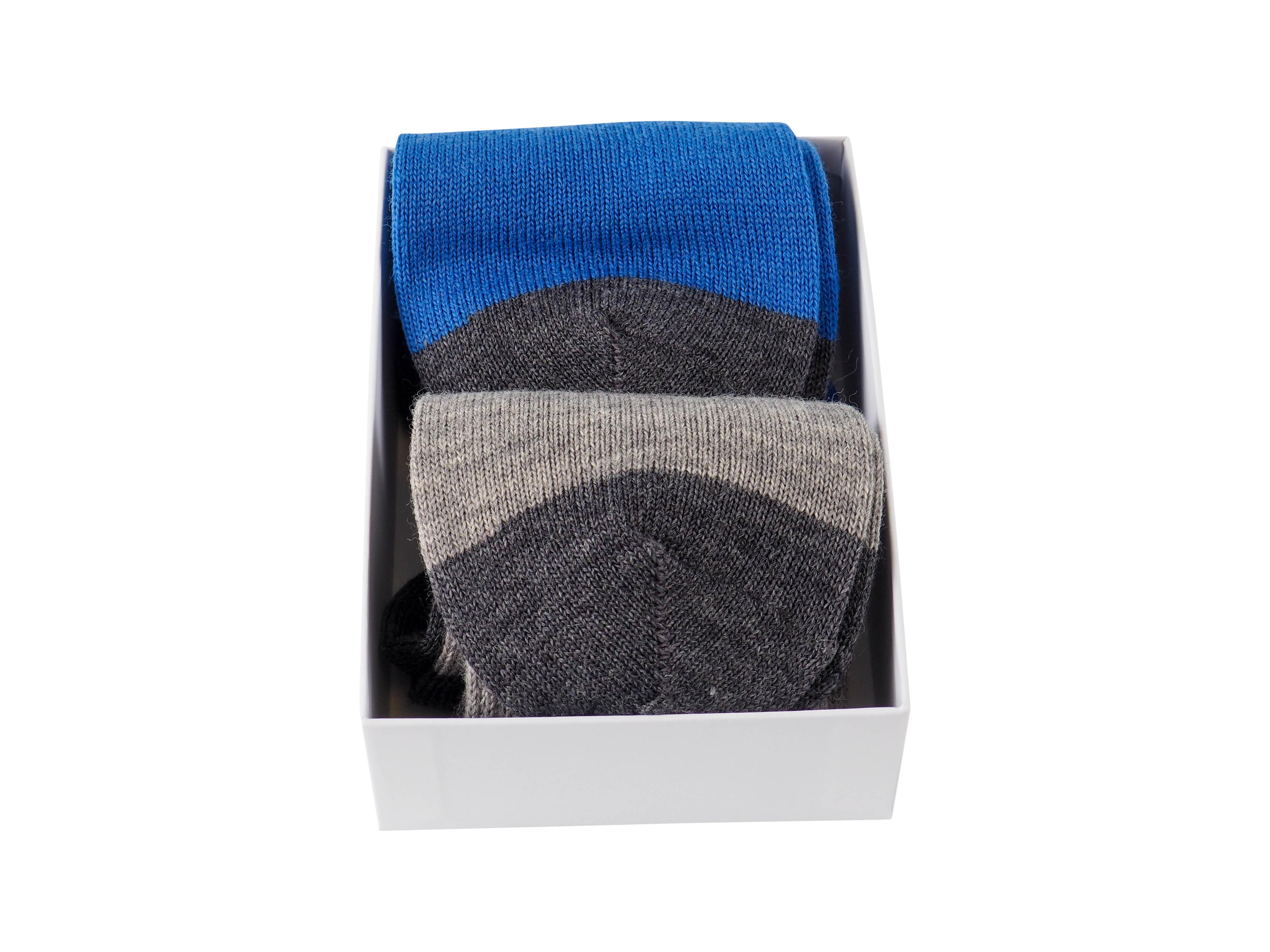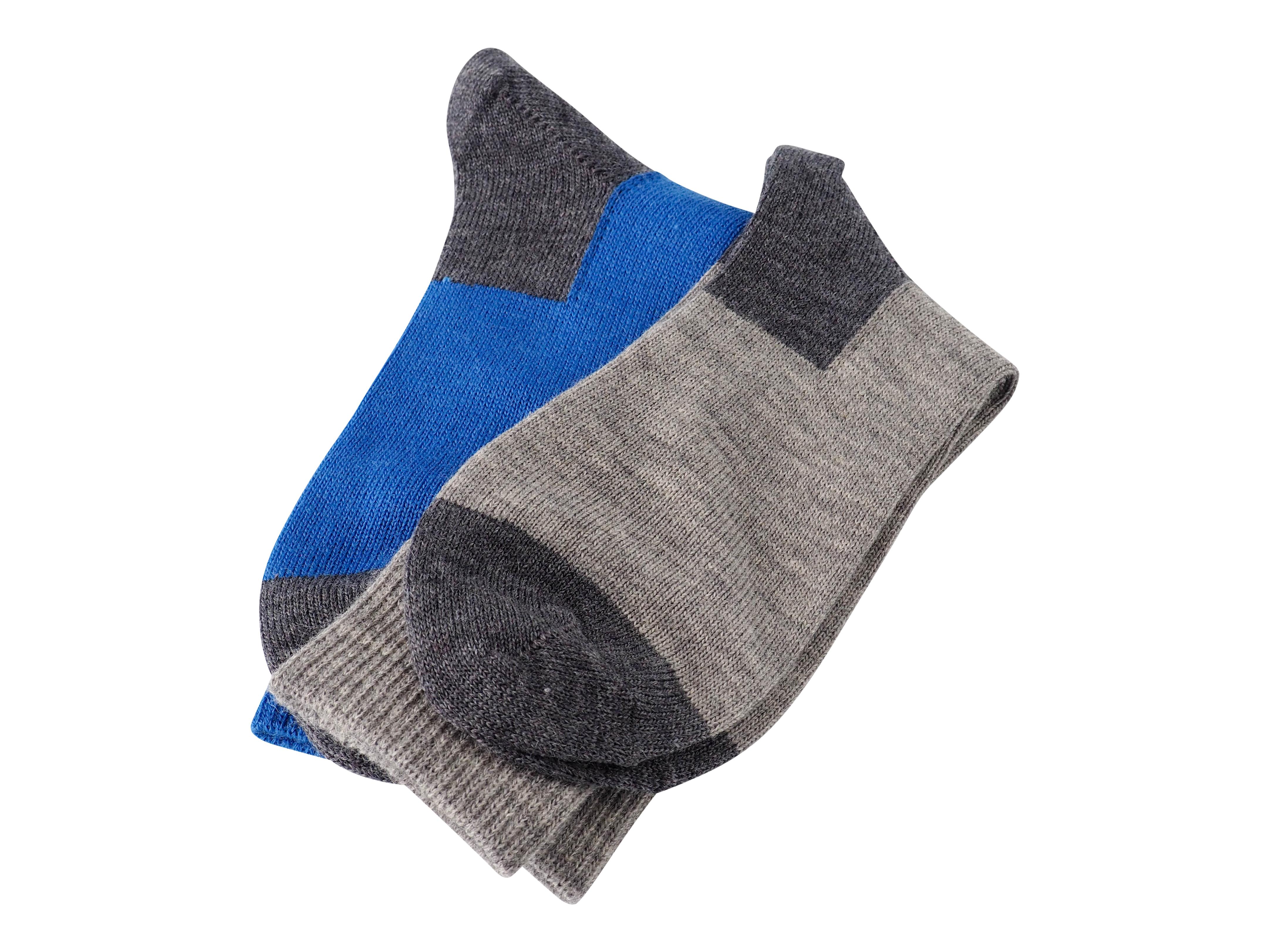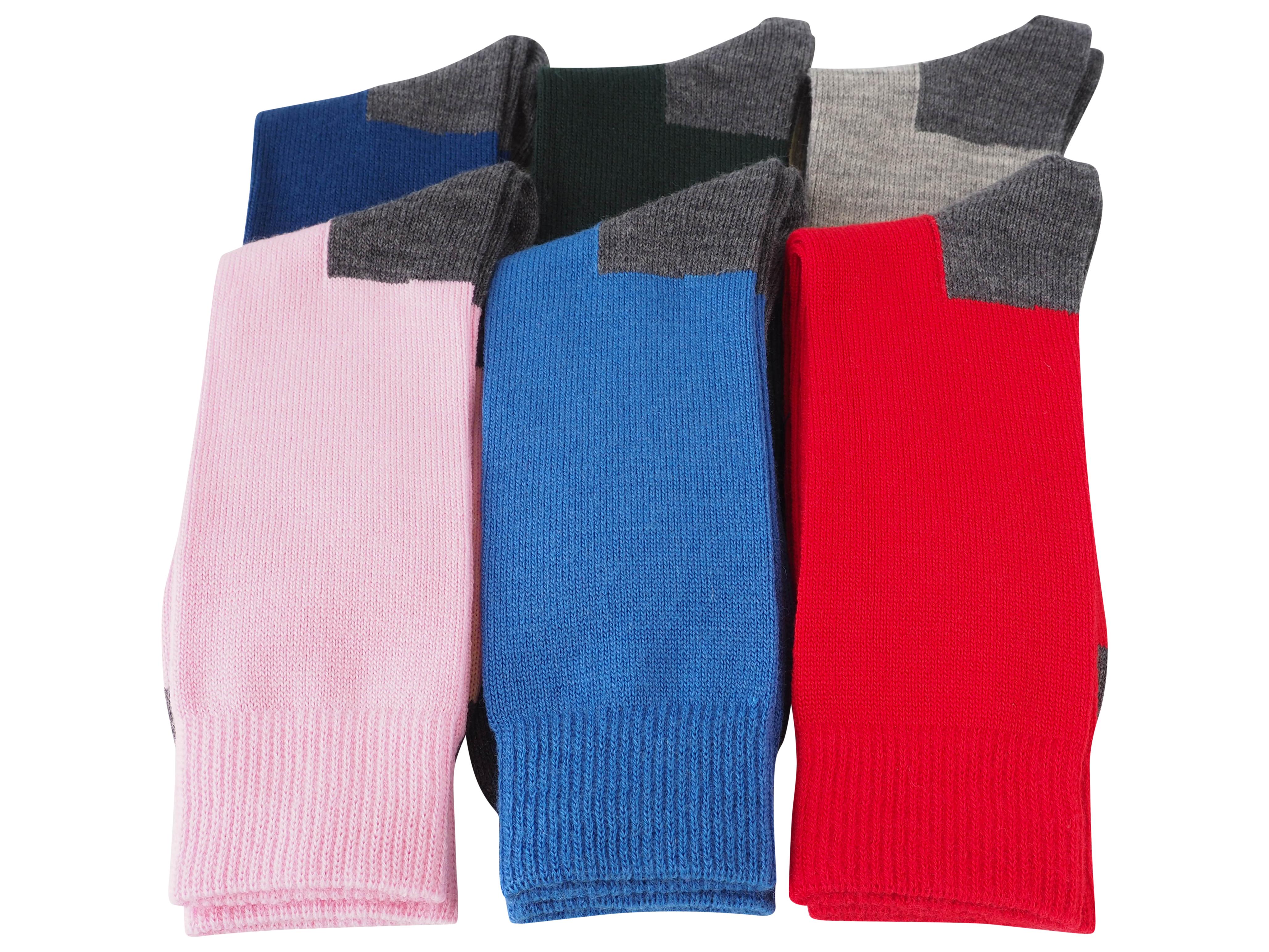 Roll over the image to zoom in
Dads Golf Socks

2 Pairs of our Fine Merino Golf Socks, designed by golf experts to be the perfect sock to play in and presented in a Gift Box -  We are not saying it will improve his game but they will definatley keep his feet warm.
A gift that will bring a smile to your loved ones face every time they pull on a beautiful pair of our everyday Luxury Merino Socks.
These are no ordinary socks. Yarn expertly spun and dyed in traditional mills steeped in history and expertise passed from generation to generation, then knitted using the latest machinery. They are made from sustainable natural fibres, fleeces lovingly reared and sheared on the hills and dales, nurtured by shepherds and shepherdesses, to create a warm yet breathable garment that will give joy time and time again.
Merino wool has fantastic natural properties. Being soft and lightweight, it regulates your body temperature by keeping you warm when you're cold and cool when you're warm- perfect for weekend strolls and working from home.